Welcome to Old Farmhouse Pottery at farmpots.com. We hope you enjoy looking around and will be able to visit in person some day. We are located in East Texas, between Tyler and Lufkin/Nacogdoches, or approximately halfway between Dallas and Houston.
Upcoming Events
October 22 & 23, 2016
The 24th Annual Texas Clay Festival
10:00 a.m. to 5:00 p.m., Saturday and Sunday, Oct. 22 and 23
November 19 & 20, 2016
The 25th Annual Holiday Open House at Old Farmhouse Pottery
10:00 a.m. to 5:00 p.m., Saturday and Sunday, Nov. 19 and 20
David "Hambone" Hendley has a new CD!
See the "Videos & Music" page for details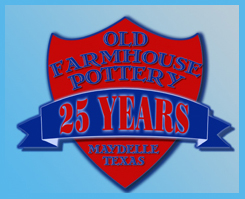 | | |
| --- | --- |
| David Hendley writes the "Around the Firebox" column for Clay Times magazine. See the Clay Times website at www.claytimes.com. | David Hendley was a Charter Member of the Potters Council of The American Ceramic Society. For more information on Potters Council programs and benefits, see http://www.ceramicartsdaily.org/potterscouncil/ |
Some of the many faces of David Hendley: potter, wizard, scholar, politician, musician, pottery czar, and super-hero, able to leap tall kilns in a single bound, often doing the work of four potters at once!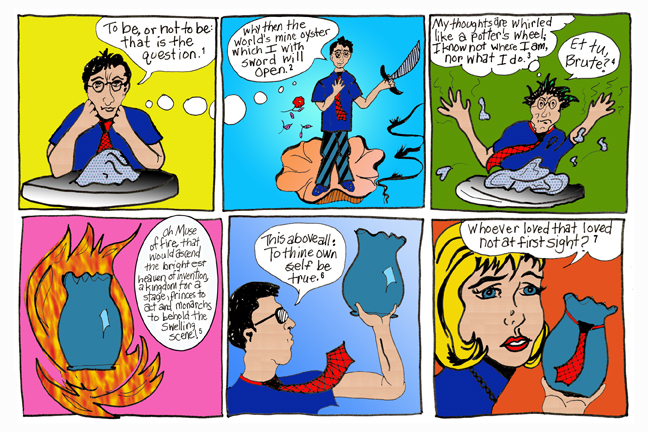 1. HAMLET Act III, scene 1 2. MERRY WIVES OF WINDSOR Act II, scene 2 3. HENRY VI Part 1 Act I, scene 5
4. JULIUS CAESAR Act 3, scene 1 5. HENRY V Prologue 6. HAMLET Act 1, scene 3 7. AS YOU LIKE IT Act III, scene 5