Welcome to Old Farmhouse Pottery at farmpots.com. We hope you enjoy looking around and will be able to visit in person some day. We are located in East Texas, between Tyler and Lufkin/Nacogdoches, or approximately halfway between Dallas and Houston.
David & Old Farmhouse Pottery will be exhibiting and selling at two art festivals this fall.
Hope to see you!
| | |
| --- | --- |
| For more information see | For more information see |
R.I. P. Steve Maas

I got the sad news recently that my friend Steve Maas suffered a heart attack and died. For many years Steve came to the pottery shop and helped fire the wood-fired kiln, giving much needed breaks in the arduous process. We had many extended conversations during those many hours of work, and he was a great friend!

Steve moved back to his native California in 2011, to take care of his ailing and aging mother. She passed away the next year and Steve ended up living close to his brother so they could look after each other.

Iím thankful that Steve came for one final visit earlier this year. He was still making pots in California, and in the photo is some of new work he brought.
David "Hambone" Hendley has a new CD!
See the "Videos & Music" page for details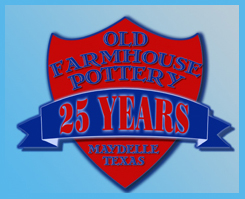 | | |
| --- | --- |
| David Hendley writes the "Around the Firebox" column for Clay Times magazine. See the Clay Times website at www.claytimes.com. | David Hendley was a Charter Member of the Potters Council of The American Ceramic Society. For more information on Potters Council programs and benefits, see http://www.ceramicartsdaily.org/potterscouncil/ |
Some of the many faces of David Hendley: potter, wizard, scholar, politician, musician, pottery czar, and super-hero, able to leap tall kilns in a single bound, often doing the work of four potters at once!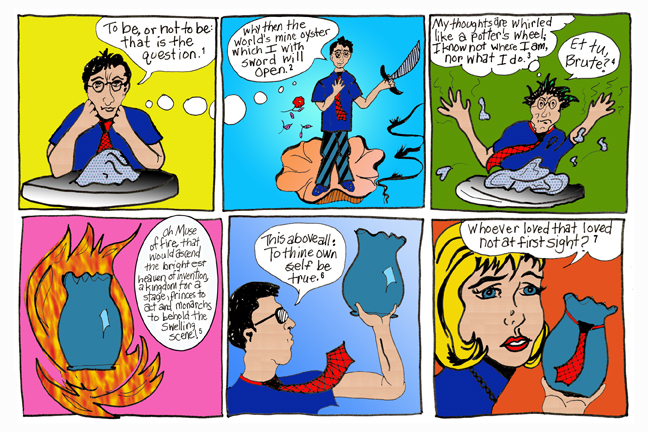 1. HAMLET Act III, scene 1 2. MERRY WIVES OF WINDSOR Act II, scene 2 3. HENRY VI Part 1 Act I, scene 5
4. JULIUS CAESAR Act 3, scene 1 5. HENRY V Prologue 6. HAMLET Act 1, scene 3 7. AS YOU LIKE IT Act III, scene 5